Coach Harold White
and the Salida High School
Championship Football Teams
Coach Harold White was one of the greatest football coaches in Colorado High School sports. He led his Salida Spartans to five consecutive Southeastern League Championships and three consecutive State Championships from 1932 to 1936. The fabled 1933-35 seasons were the model by which future Spartan football players would aspire to.
Harold White played college football at Northwestern, where he competed against the 'Four Horsemen' of Notre Dame, proteges of Knute Rockne. He later transferred to the University of Utah; there he was coached by Ike Armstrong. His talent was evident, and he quickly moved up the ranks, soon becoming an assistant coach for Armstrong. After graduation, White moved to Jerome, Idaho, where he coached for two years until he moved to Salida. Then the stars aligned.
Beginning in 1932, Coach White led the Salida Spartans to near victory, and the team won the Southeastern League pennant for the first time. The next year, 1933, the Salida Spartans won the State Championship, and continued to do so in dominating fashion for the years 1934 and 1935. In 1936, the Spartans won the Southeastern League pennant, just missing out on the championship. Coach White was arguably the greatest coach Salida or Colorado had ever seen.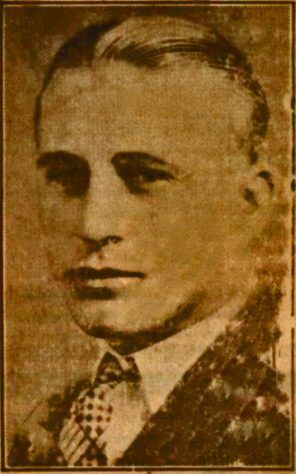 The New Coach – Harold White.
Image from Salida Mail, June 20, 1930.
In 1937, Coach White, his son Harold Jr. and Oliver Brenton and Tuffy Chambers, both members of the Salida Spartans, were out hunting in the San Luis Valley, when tragedy struck and Coach White accidentally shot and killed Oliver Brenton. It was a momentous and fateful moment. Grief-stricken, Coach White left with his family soon after, moving to Nampa, Idaho, where he became the director of high school athletics. The family never spoke of the tragedy again.
The White family then moved to Colorado Springs, Colorado, where Coach White got a job at Colorado College. He resigned his post there in 1947. Harold White, Jr. graduated from Colorado Springs High School, and the rest of the family then moved to the Dakotas. After his coaching career was over, Harold White and his family owned a Dairy Queen and a motel.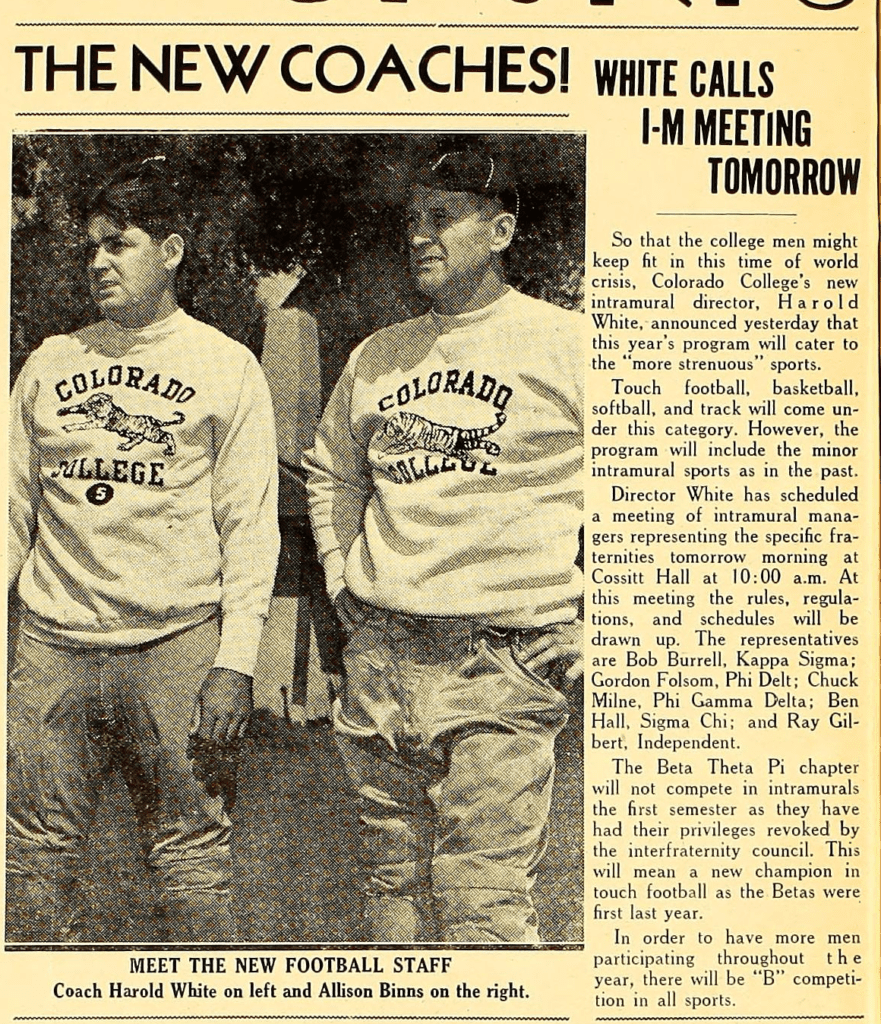 In 1977, Salida High School honored Coach White by naming the Spartan football field after him. A plaque was placed at the football field which bore his name for over thirty years.