This collection of images, histories, and ephemera is part of the Salida Museum Collection. Included in the collection are a trove of negatives that were gifted to the museum by Tom Rampton in the early 1970s. Tom owned the Photo Image Studio at 229 F Street (formerly the Morris Photo Studio, and formerly the Hay Studio). In 1973, the studio moved across the street to 212 F. The photo collections that were a part of all of the studios located at 229 F were then donated to the Salida Museum.
The Museum gifted these negatives to the Salida Library in December 2018. The images can be dated back to the 1880s up into the 1960s. Most of the following images are reproduced from negatives.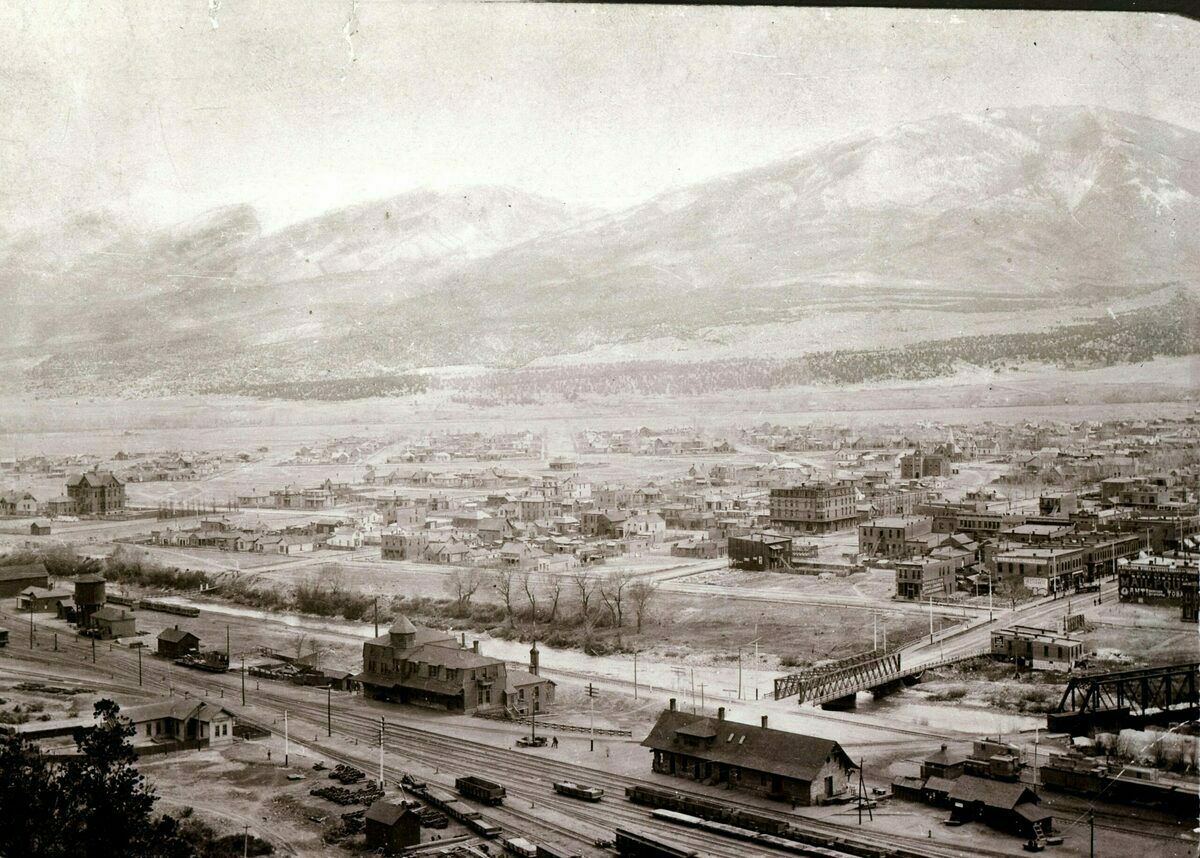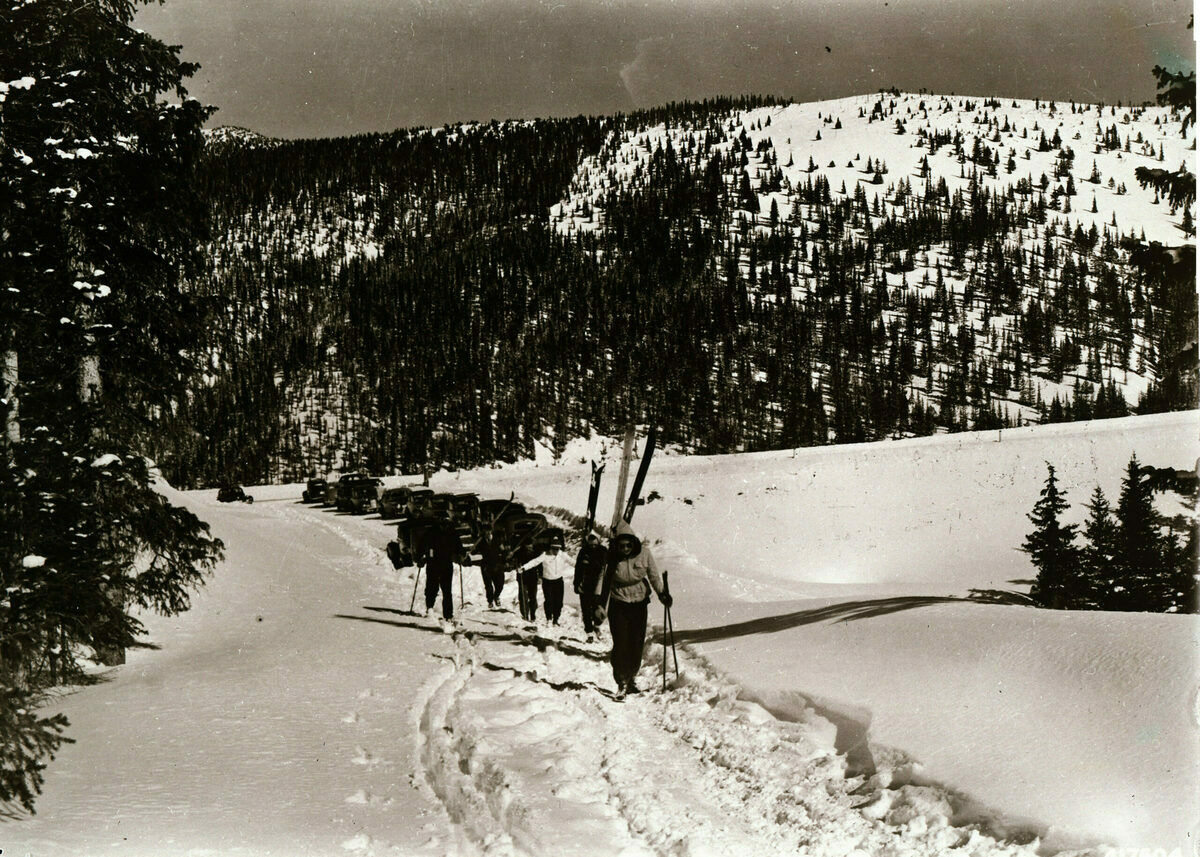 Monarch Ski Area. Monarch Ridge is in background and Highway 50 is right behind the parked cars as skiers head to the slopes
Images below of the Salida Hot Springs Pool at 410 W. Rainbow Blvd.
Salida Gas Service Company at 228 E Street. Images of employees and service vehicles.
Rainbow Lanes bowling alley at 7615 Hwy 50