Virgil Jackson Collection
This collection is taken from glass negatives found in Beaver Dam, Wisconsin. They were most likely taken by Newell Meigs, who lived in Salida, but was originally from Beaver Dam.
For a time, Newell and a partner ran a successful lunch counter. Newell later opened a stationery store and in 1904, he and his partner J.W. Barber opened a photograph studio, which he retired from the following year. The Salida Mail reported August 9, 1904:
"Meigs and Barber certainly have a fine studio. The old Skinner Gallery has been completely remodeled, a large room having been added to the rear and a new sky light placed in the south side, while the interior has been painted and repapered. New and attractive pictures adorn the walls. The work is just completed and the new firm is now ready for business."
Newell was later active in local politics, and was an alderman and city clerk for a time. He was also the bookkeeper at First National Bank. Newell died in August of 1920.
Find Newell's obituary from the Salida Mail here and from the Salida Record here, both dated August 13, 1920.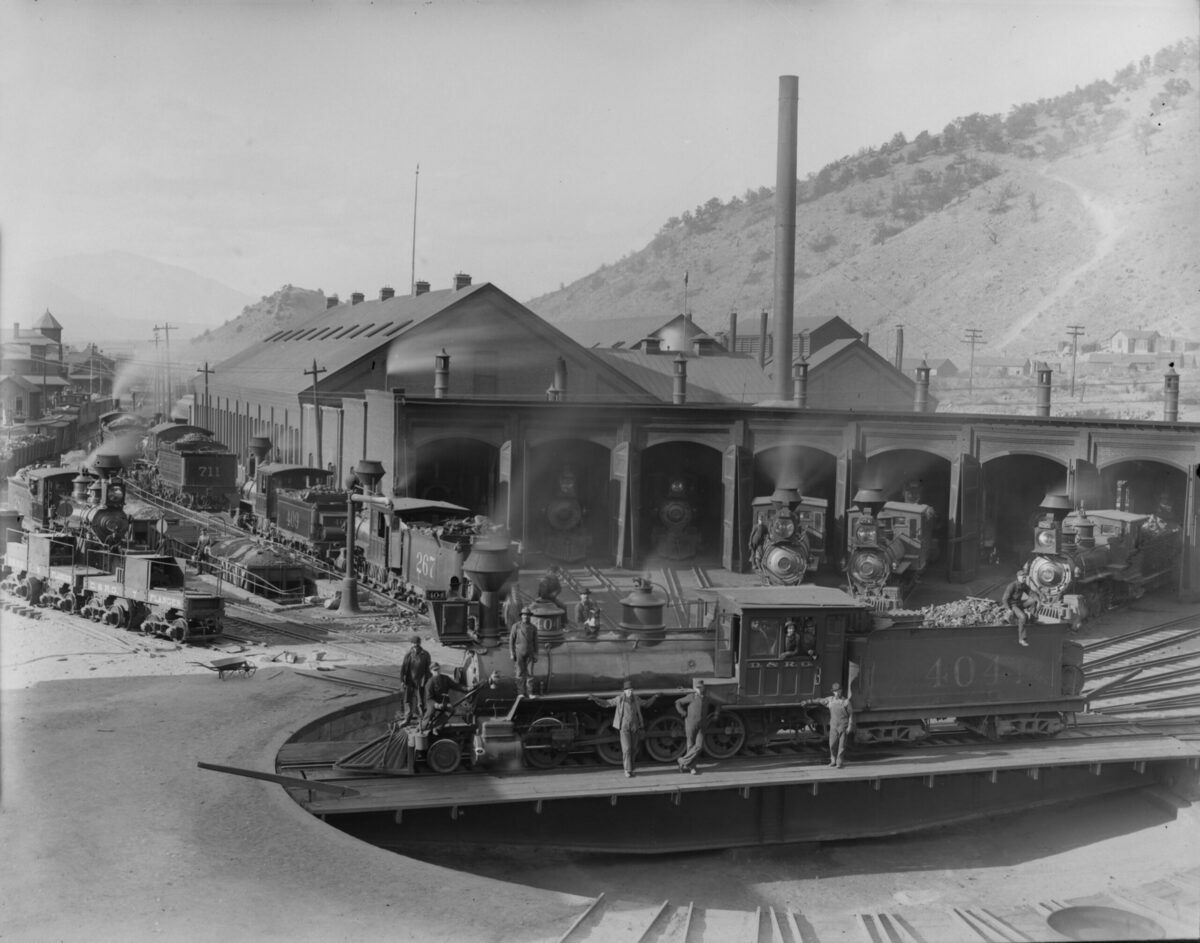 Denver & Rio Grande railroad workers pose on the turntable with Engine 404. One of the most detailed shots of the D&RG Roundhouse, shops, and various outbuildings; multiple engines are visible in this image.