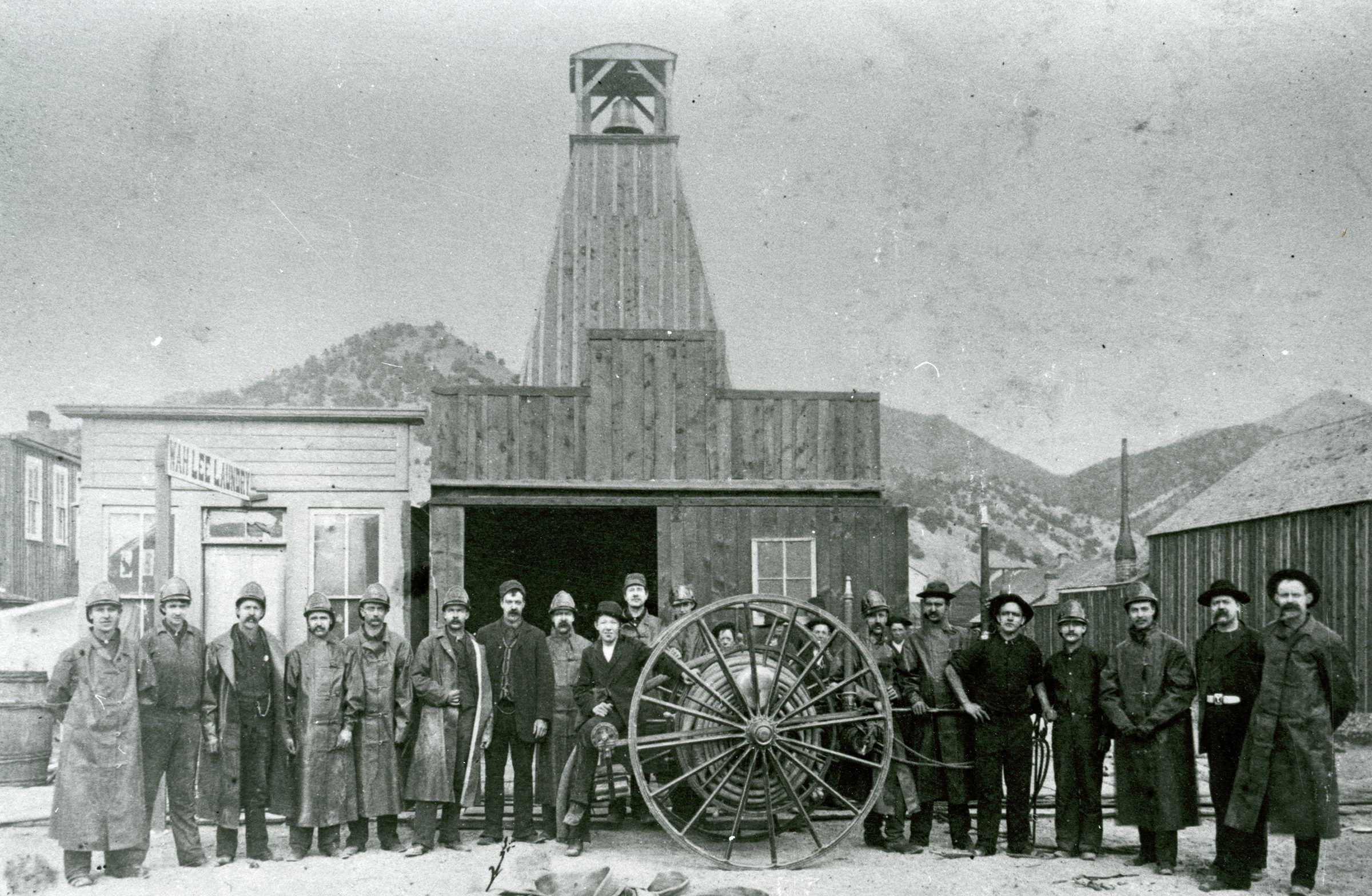 Salida's Fire Boys
Salida Hose Company No. 1 at the Hose House on E. 1st Street. This photo was taken around 1884. From the Salida Centennial Photo Collection.
The remarkable document found below is the 1892 Subscription List which was dedicated to the reorganization of Salida's Hose Company No. 1, which nearly disbanded in May of 1892. This list contains signatures of most of the notable townsfolk of Salida, including A.C. Hunt, William Harbottle, and Peter Mulvany and everyone who signed this list committed to paying a set amount to keep the fire department operational. This document is part of the Salida Fire Department's collection.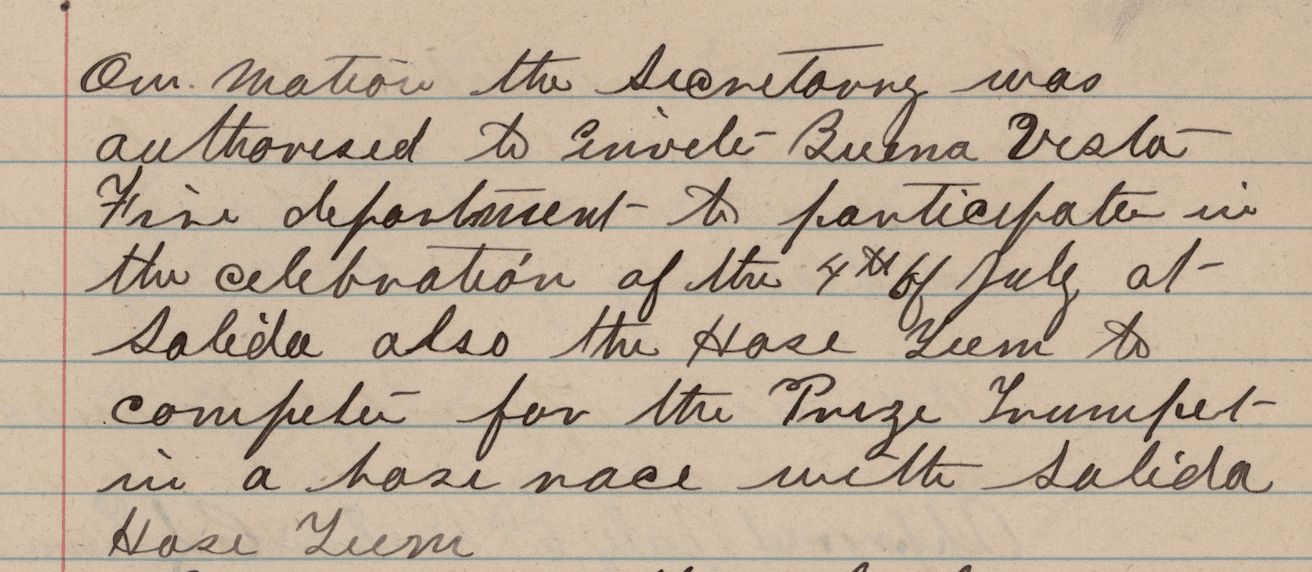 Meeting minutes from the Salida Fire Department dated 1892 to approximately 1907. Includes a list of fire calls made by the department with damage, fire type, and locations listed.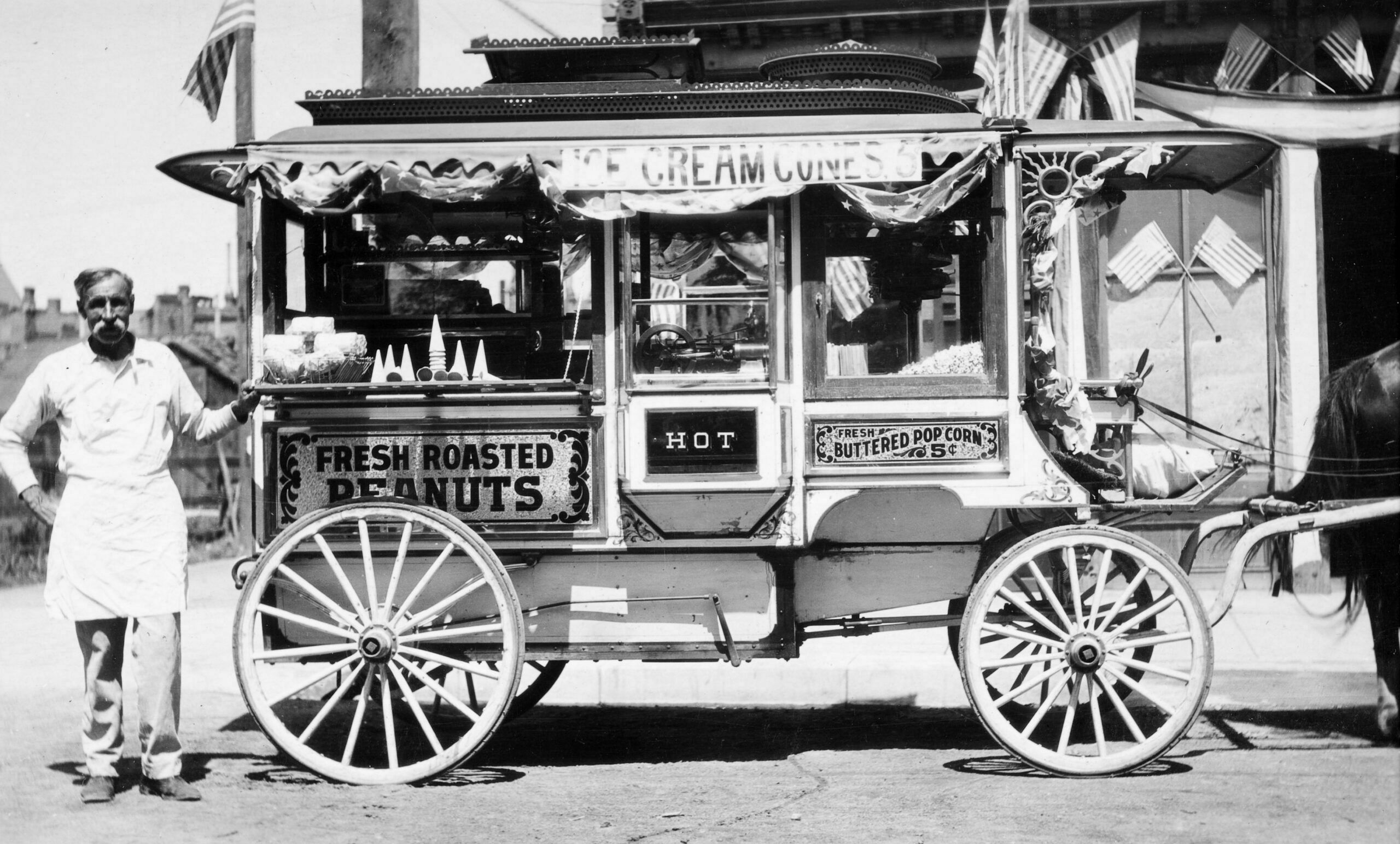 This image (taken around 1910) of William Wickers shows his remodeled popcorn wagon that used to be Salida Fire Department's Hook and Ladder Truck. Wickers used to farm in Chaffee County but later in life sold popcorn and ice cream on the corner of F and 1st from his food truck.
From the Bob Rush Collection.