The Y & R Auto Co. owned and operated Y & R Airways in Salida, Colorado. They purchased the first airplane in Salida in 1929. The company was active in promoting the first local flying club. In 1948, Salida held it's first 'Fly-In'. These images are from the Salida Museum's collection.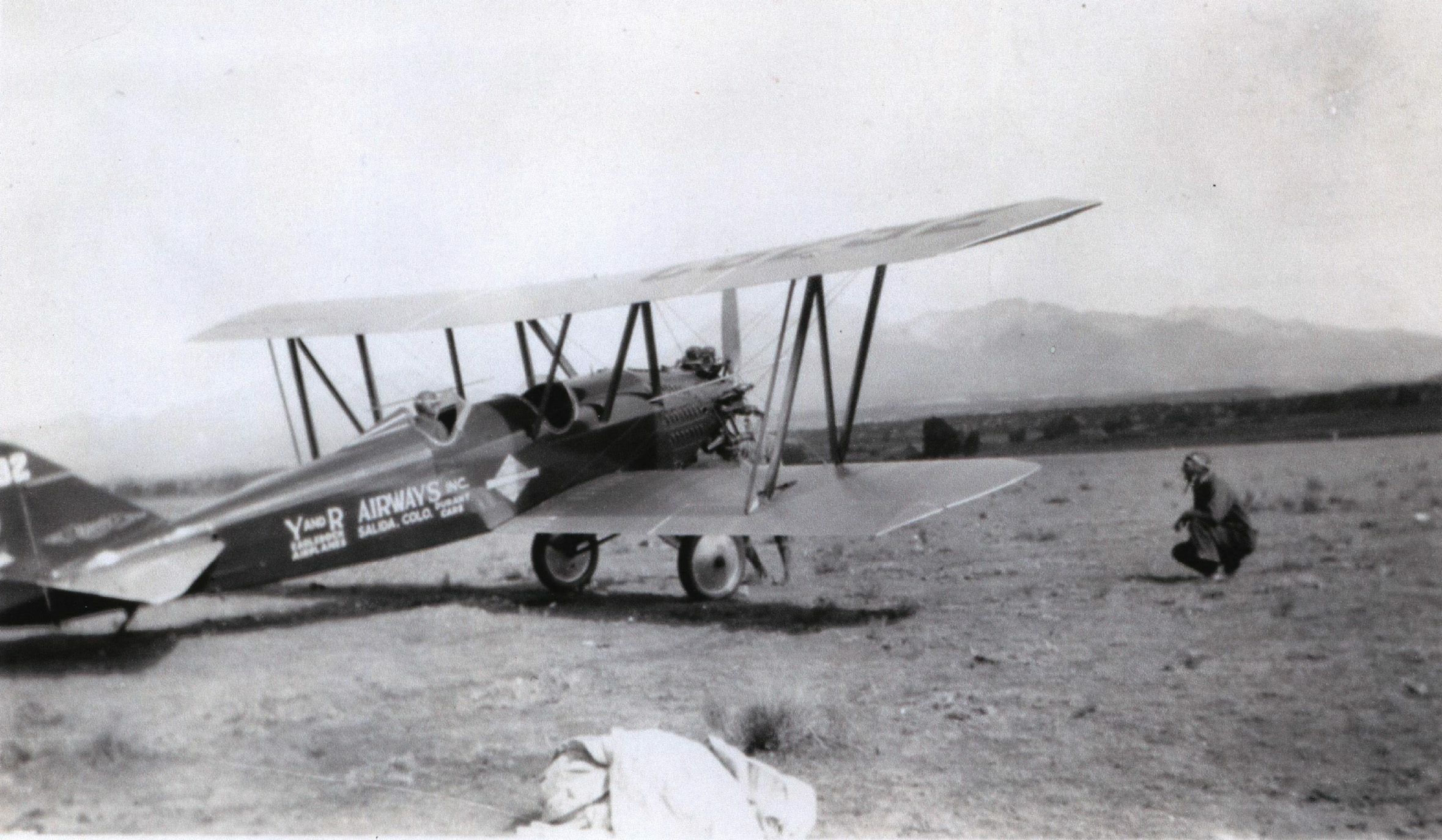 'First airplane in Salida, apparently owned by Y & R Garage (advertising Durant Auto's Young & Rohrer).' This image was taken in 1929.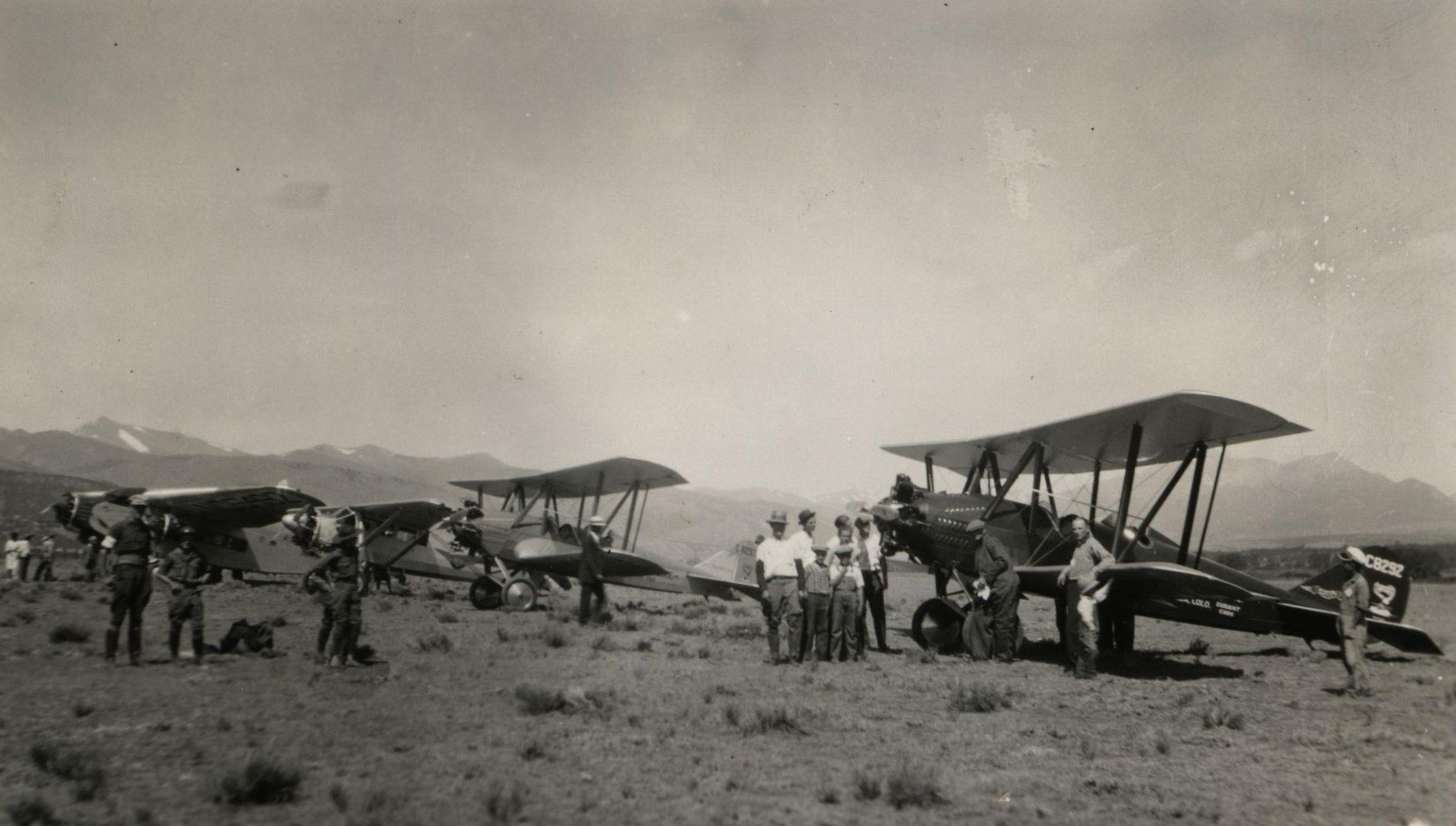 'The first big air show: the Y & R airplane is at front; Ford tri-motor is in back.' Salida's first air show was held on the 4th of July, 1929 and featured multiple planes, balloonists, and wing walkers.
The following documents are from the Salida Museum's Collection. They detail the inception of the Salida Airport, the Flying Jamborees that took place in 1948 and 1949, and various ephemera and images from that time period.