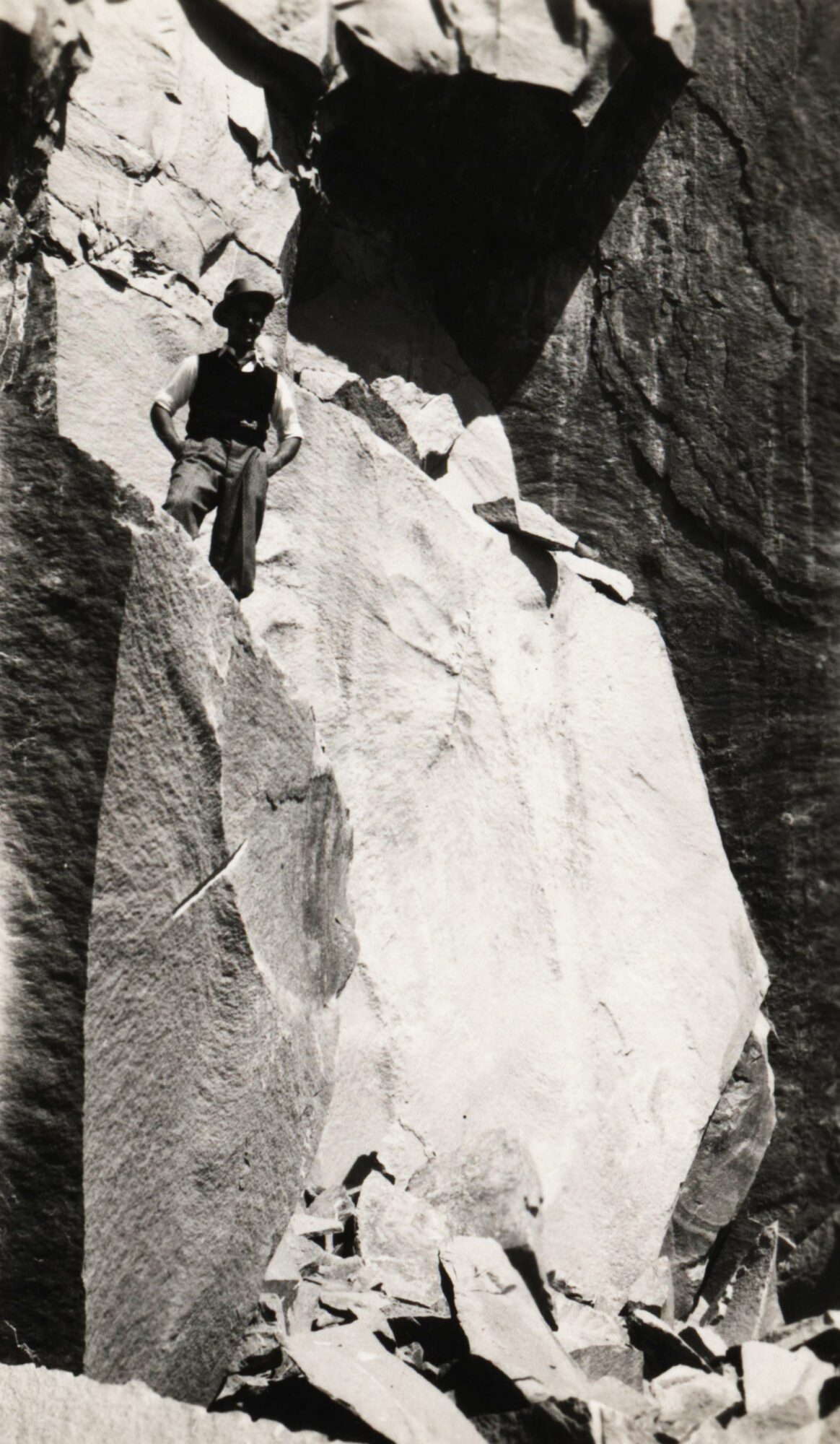 Salida Granite Company
Chaffee County was once considered 'the granite center of the world.' The granite found near Turret, Colorado was equal or better than some of the best quarries in the world and the kings of the industry here were the Salida Granite Company.
Formed in 1893 and incorporated in 1901 by Ed Bowen, a local prospector, the company was located on the northeast corner of 5th and I Streets in Salida and grew to become a corporation that made many millions of dollars off the granite found in the Turret district up Ute Trail Road. They owned and operated the Rose Pink Quarry (aka the Federal Quarry, which is private property today) and also had a quarry down near Texas Creek, Colorado.
Salida granite was sold all over the nation but most famously, the Mormon Battalion Monument in Utah and the Steunenberg Monument in Idaho were made with Salida Rose Pink granite.
Around 75% of the headstones at Fairview Cemetery are made with Salida granite. The Tuesday Evening Club cornerstone located at the Salida Library is also made of Salida granite.
Images are from the Salida Museum Collection and the Jimmy Blouch Collection.
Salida is represented as the center of a circle 30 miles in diameter. The great Cameron-Turret district lies north and east of Salida. Whitehorn, the principal town is 17 miles distant by road; Turret, at the foot of Turret Mountain, is 15 miles distant. A branch of the rio Grande road penetrates the district to Calumet. The famous mining camps – St. Elmo, Monarch, and Garfield – lie north and west. A continous belt rich in gold, silver, lead, and copper extends from Mount Ouray in a semi-circle to the Arkansas River, including the Pass Creek and Bear Creek districts. The Longfellow district lies southeast of Salida. The Sedalia Copper Mine lies north. Poncha and Wellsville Hot Springs will also be seen. The Arkansas and San Luis Valleys are world-famous for agricultures. The surrounding hills afford rich grazing. — Salida Mail, January 4, 1898
Historian Dick Dixon wrote a three-part series for Colorado Central in the late 1990s about the Turret Mining District and the Salida Granite Company:
The following images were reproduced from negatives. Also part of the Jimmy Blouch Collection.
The Weicker Depository in Denver, Colorado: